Mindful is an experience based on the importance of solitude. Through quarantine, like many people, I was really struggling with the sudden isolation that we had to endure. But over time I started to realize how some solitude is helpful for an individual. People get so caught up in the busy hustle of society that we forget to take time to ourselves. It is important for an individual to take time to reflect on themselves and step away from the rest of the world for a moment. Doing this allows people to refocus, stay on track with their goals, and avoid burnouts.
The first thing I needed to do was make a plan of what content I wanted to be presented in my physical space. I did some research on the benefits of solitude for an individual and the problems people face that prevent them from achieving these goals. I discovered that people who allow for some alone time are able to boost their energy and productivity, manage their stress better, have more time to focus on themselves, are able to improve mental and physical wellness, can have a better sense of self-awareness, and can have increased creativity.
- Being alone gives us the opportunity to focus on yourself.
- Boost energy and productivity.
- Improves health and wellness.
- Creates a better sense of self-awareness.
My goal for the visual assets was to have fun and inviting colors as well as organic shapes to help reinforce the positive notion of solitude and to not make the space feel rigid.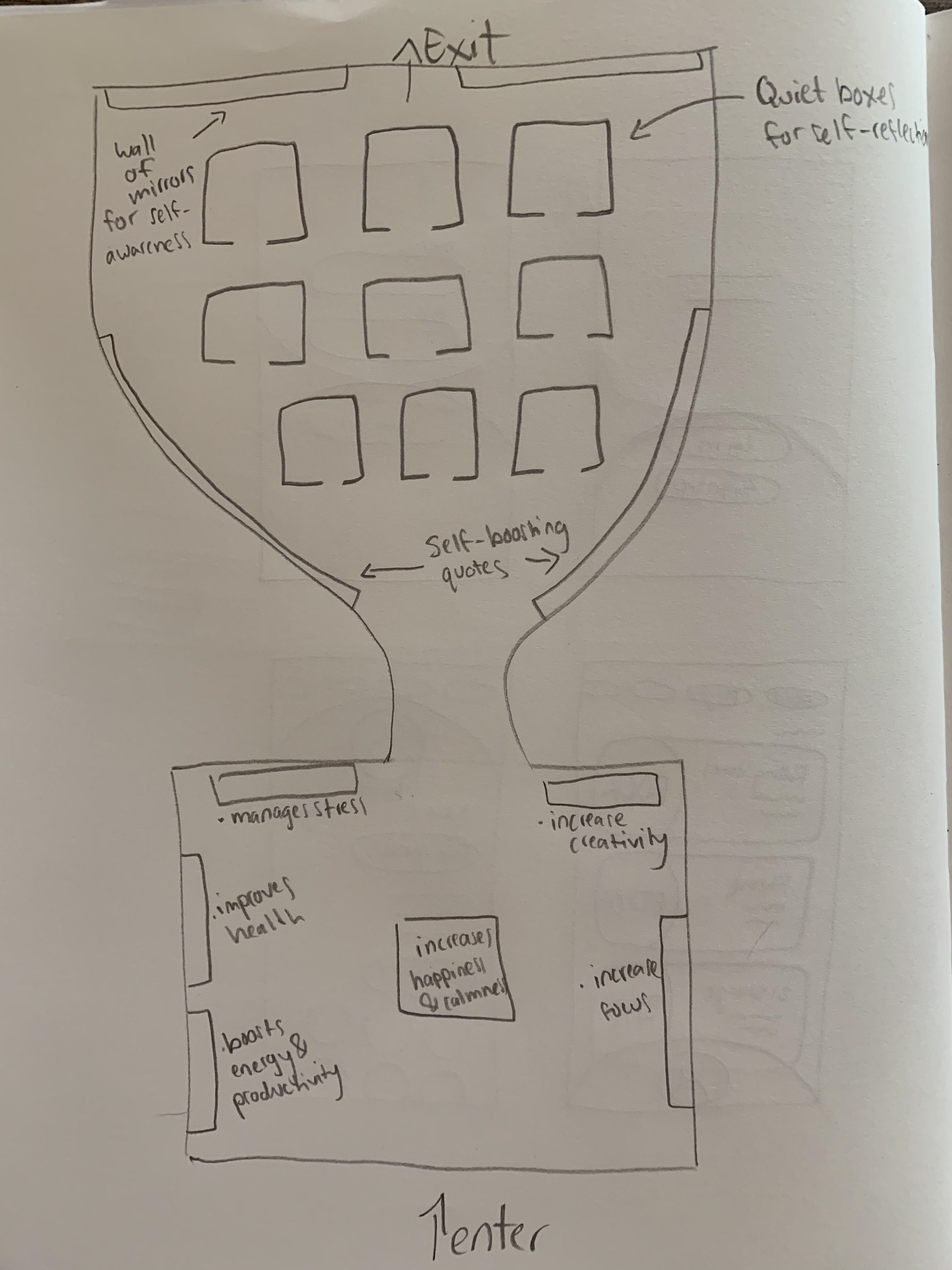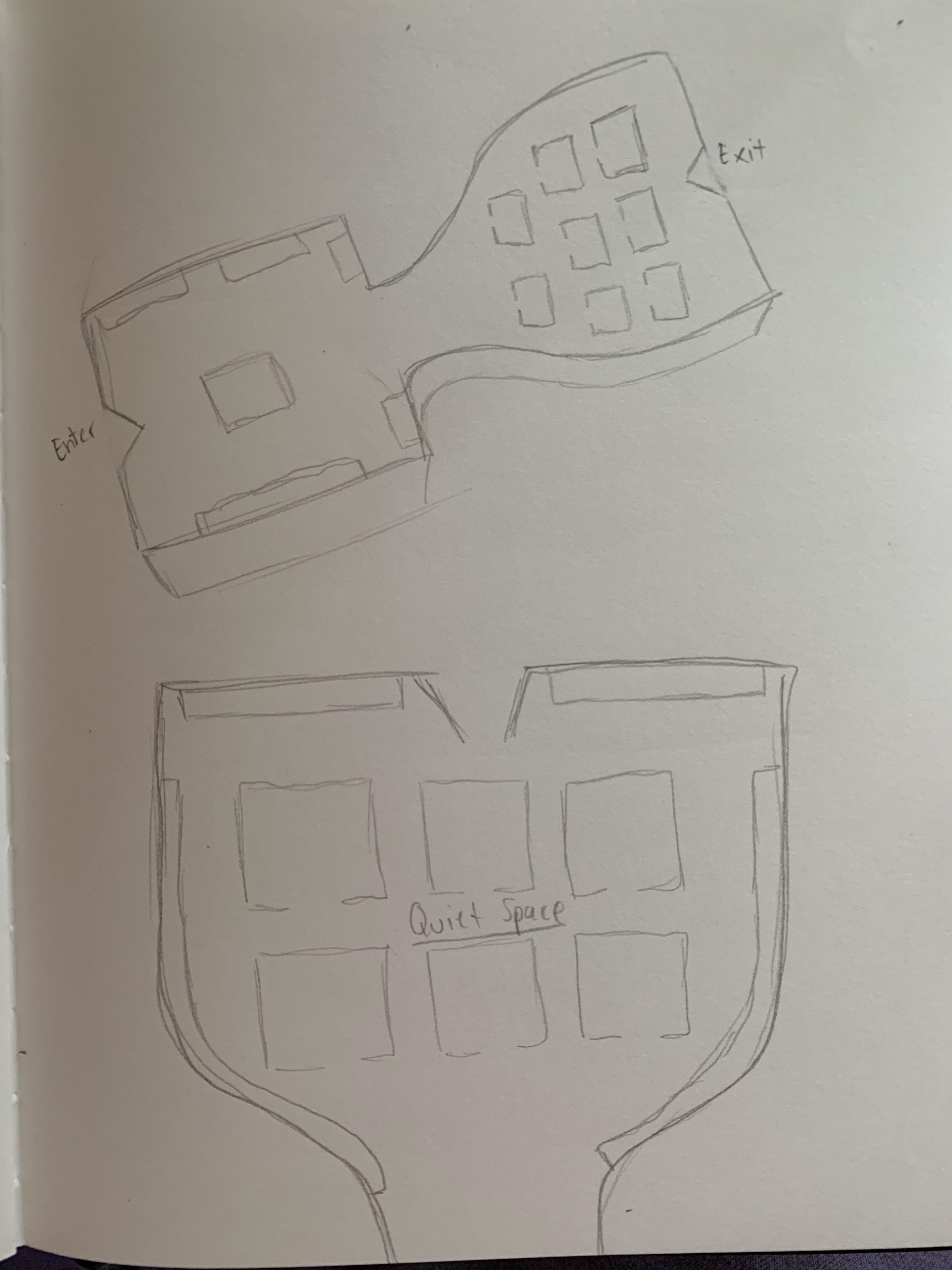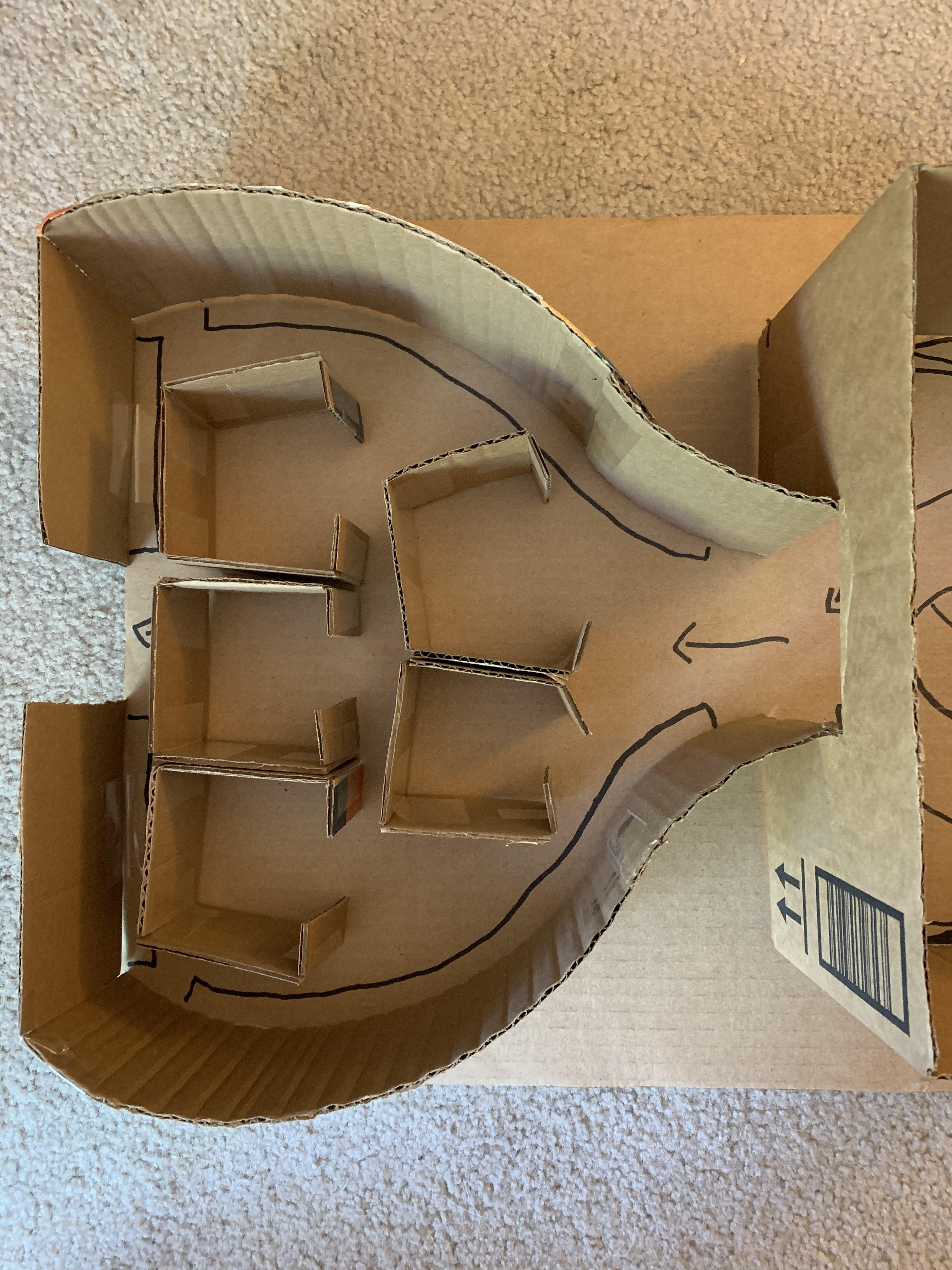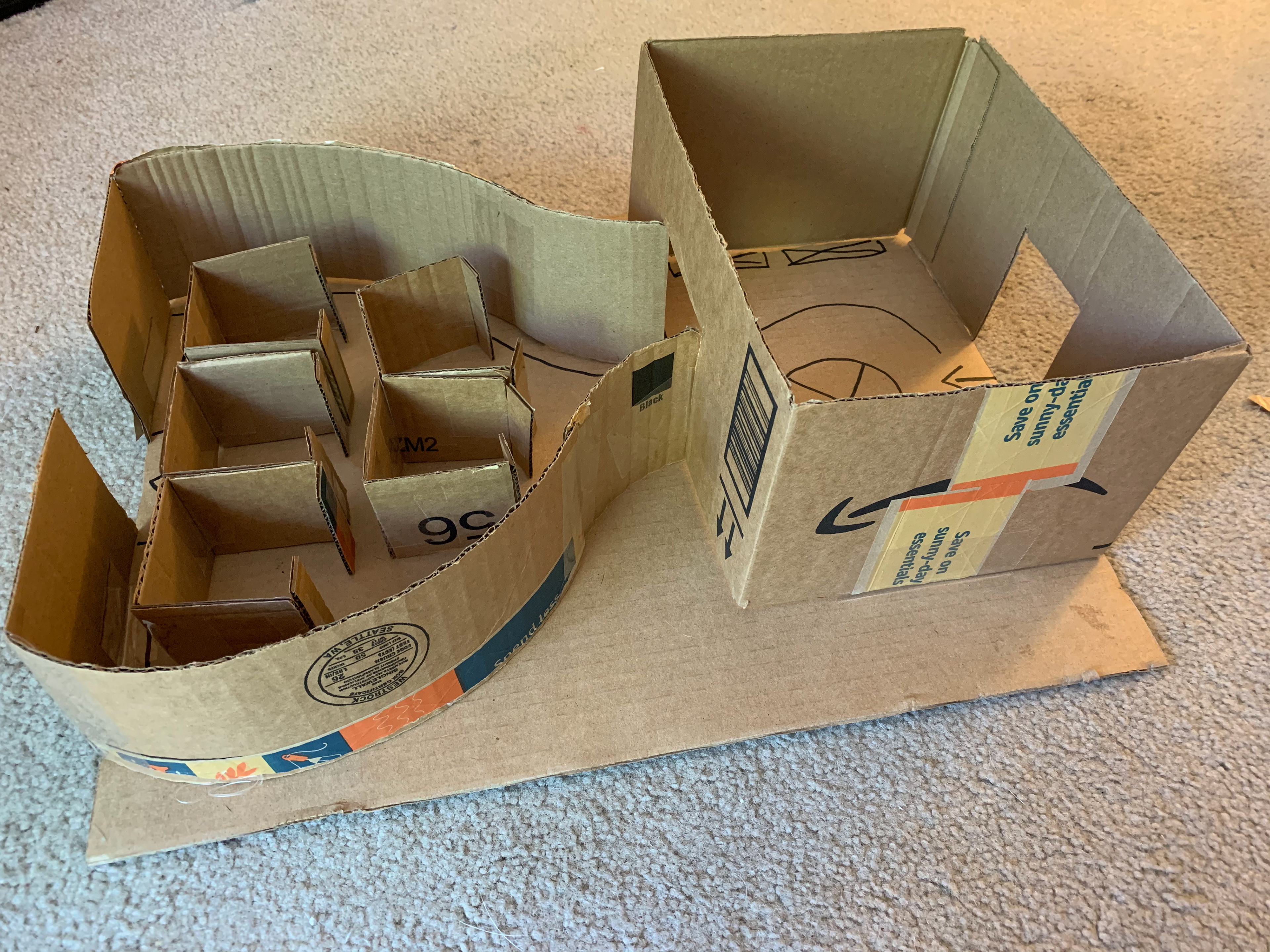 High-Fidelity Mock Up - Explore Details